PREVIOUS COHORTS
Four innovator teams selected for first cohort with Northrop Grumman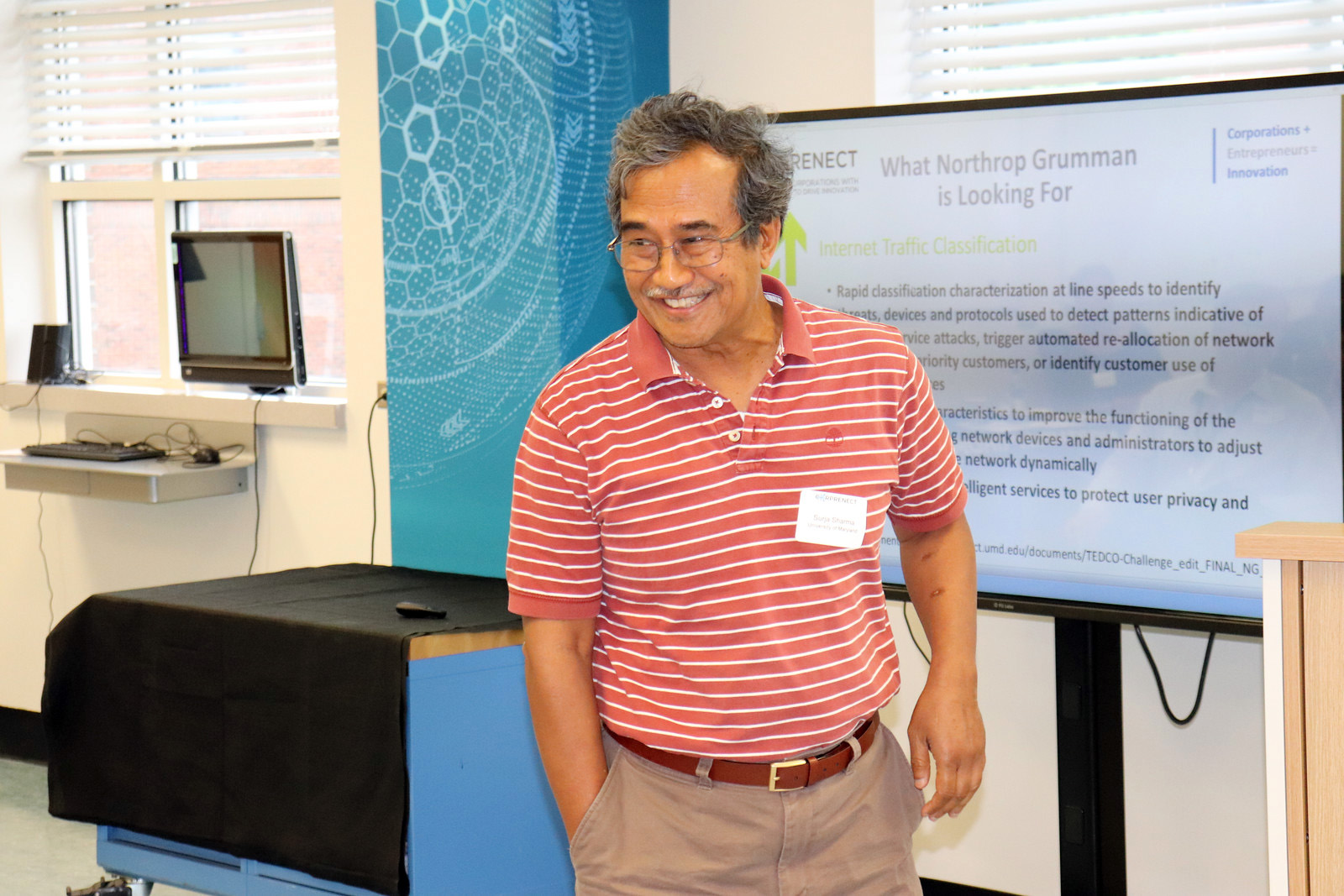 Four teams of Maryland innovators were selected in July, 2018 to participate in the first Corprenect Program cohort to develop data analytics and cybersecurity solutions with Northrop Grumman.

The Corprenect Program connects innovators and entrepreneurs with corporations in Maryland for technology development projects that drive innovation. Through the program, entrepreneurs and innovators advance technologies, services and solutions for interested corporations.

This is the program's first cohort, through which Maryland innovators were invited to develop cybersecurity solutions in conjunction with Northrop Grumman.

Innovator teams selected from among 18 applicants include:

Bethesda-based Adla Research LLC
‍The Adla Research team, which includes A. Surjalal Sharma, a senior research scientist in the department of astronomy at the University of Maryland, plans to apply data analytics technology to cyber threats and internet traffic.

Olney-based Canfield Consulting Group (CCG) LLC
‍CCG is an 8(a), small, women-owned, minority-owned, and DC CBE-registered business that provides innovative cybersecurity software products.

Adamstown-based Meridian Technology Systems Inc.
‍Meridian Technology Systems helps secure data and devices from misappropriation by employing hardware-based cybersecurity that never trusts the device it is securing.

Lutherville-Timonium-based TChain (DBA Yeswici LLC)
‍TChain develops a massively parallel processing (MPP) EOS cloud cluster powered by artificial intelligence high-performance computing (AIHPC).

Teams are engaged in a multi-week discovery and development process with Northrop Grumman. Following that process, select teams may be provided with incubator space and the opportunity to continue working with Northrop Grumman.

Through Corprenect, innovators benefit by gaining a clear path to the expertise, resources and opportunities offered by corporations. Corporations benefit by engaging in low-cost, low-risk R&D with innovators through a structured program catered to their individual needs. A streamlined process for engagement benefits both sides.

Corprenect is one of six projects to receive funding through the Maryland Technology Development Corporation (TEDCO) Incubation Challenge.

Corprenect partners include Mtech, the Bowie Business Innovation Center (Bowie BIC), Inncuvate Consulting LLC, the Prince George's Community College Center for Entrepreneurial Development and Training, and the University of Maryland Francis King Carey School of Law.